Wie funktioniert es?
---
Der Prozess der erfolgreichen Auswanderung in die USA
Eignungsprüfung
1
Beginnen Sie mit unserem schnellen und einfachen Eignungstest. Ergebnisse sofort online abrufen. Seien Sie Teil des einzigartigsten Einwanderungsprogramms der Welt
Senden Sie einen Eintrag
2
Bereiten Sie Ihre perfekte Bewerbung vor. Keine Fehler – keine Disqualifikationen. Aktualisierte Einreichung gemäß US-Vorschriften und -Behörden.
Ausgewählt werden
3
Sie leben grundsätzlich in den USA. Bestätigen Sie Ihre Qualifikationen, reichen Sie Belege und rechtliche Dokumente ein, bereiten Sie sich auf Ihr Abschlussgespräch in der Botschaft vor.
---
Starten Sie Ihren Qualifikations-Check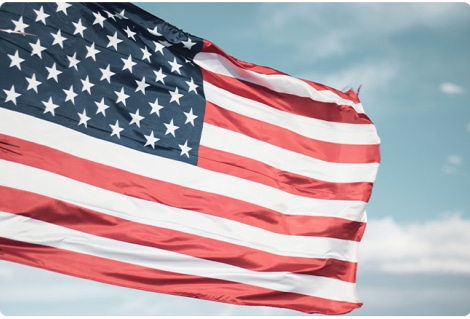 Einzigartiges US-Programm, der einfachste Weg, um legal in die USA zu ziehen
---
Das DV-Programm erklärt.
Jedes Jahr ermöglicht das Programm 50.000 zufällig ausgewählten Personen eine dauerhafte Aufenthaltserlaubnis. Es ist eine Möglichkeit für Menschen auf der ganzen Welt, die sonst keine Möglichkeit oder Chance hätten, legal in die Vereinigten Staaten einzuwandern, um einen legalen Einwanderungsstatus zu erhalten.
Wer ist berechtigt?
Um an dem Programm teilnehmen zu können, müssen Sie aus einem qualifizierenden Land stammen
Ausbildung oder Berufserfahrung, die für das amerikanische Programm qualifiziert
Vorteile eines legalen Einwanderers in Amerika
---
Was bekommt man mit einer Greencard?
Recht auf Leben und Arbeiten in den USA
Verlängern Sie Ihre Green Card auf unbestimmte Zeit
Ermöglicht es Ihnen, Ihre Familie mitzubringen
Kostenlose Bildung für Kinder
Weg zur US-Staatsbürgerschaft (nach 5 Jahren)
Sozialleistungen: Altersversorgung, medizinische Grundversorgung
Die Freiheit, überall zu leben
Die weltweit beste Gesundheitsversorgung (bezahlte Arbeit), grundlegende Gesundheitsversorgung
Die Freiheit, ein eigenes Unternehmen zu gründen
Lebensstil auf höchstem Niveau


India
Jagdish Gosh
With my basic electrician experience here and desire to work in the US I didn't think there was a way to do this. But UGO's diversity visa package got me started. Their material is clear, useful and quick to get started. Just Go for It.


Egypt
Aisha Abbas
Reading about the US Diversity Visa was complicated. There are too many blogs, and social media opinions. They are confusing and demoralizing. Getting the UGO free introduction and paid package was the best investment in my life. I am heading to the US after dreaming for five years.


Ukraine
Svetlana Kovalenko
I dreamed of living in the USA for years. I even heard of the diversity visa program from friends in Russia. But I didn't have the drive or confidence.
When you are applying for a diversity visa with UGO you are not alone. The actual process is simple, but knowing what works and what can get you out is important. They really know!